Well, do you want the good news or the bad news first?
The bad news is that Athletic Teenage Joggers are closing the the book of ATJ, announcing an indefinite hiatus. The good news is that they have organised one final gig to say goodbye before they go, and that they have asked Friday's Fox to join them on 13th June 2015 at The Grace Emily Hotel. You'll also find The Loobin' Brothers around on the night, we are assuming to provide some sort of lubrication service.
Update: Set times should be 9:15 The Loobin' Brothers, 10:15 Friday's Fox, 11:15 Athletic Teenage Joggers.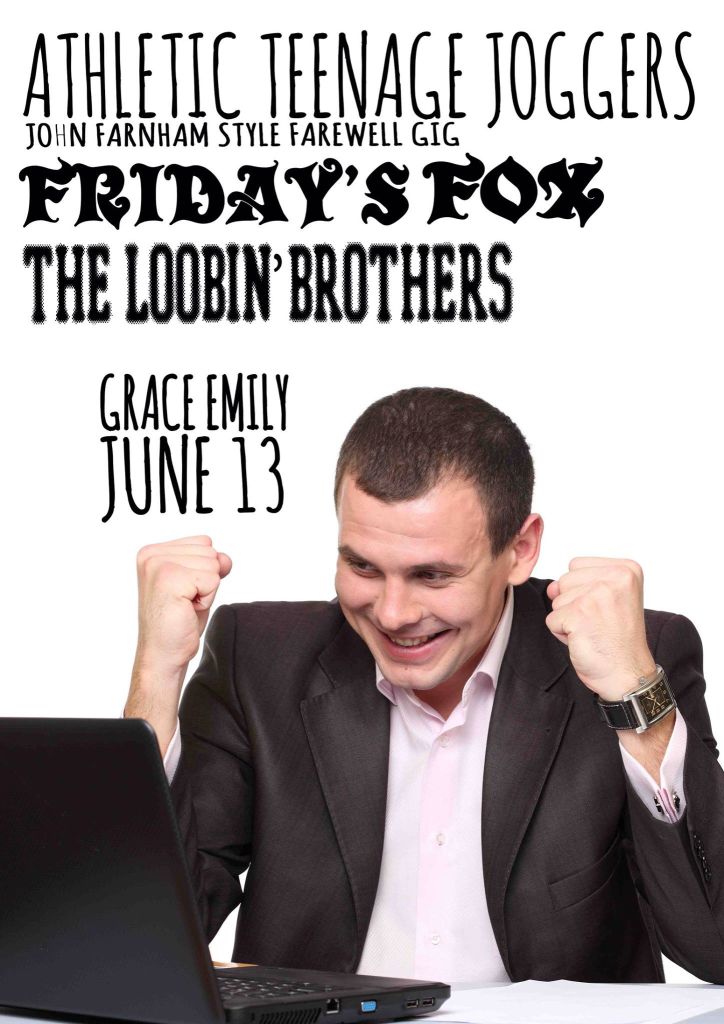 FB Event link is here.